Welcome aboard!
With an investment of 1.8 billion USD to it, an occupation of 3,900 ft of the city center shoreline, the Galataport Istanbul continues to dazzle its passengers.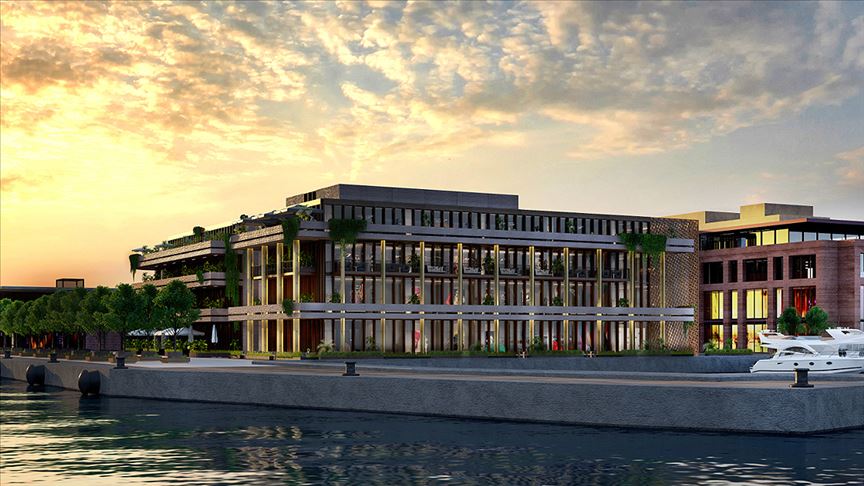 Location:
Located in the mesmerising European shore of the Bosphorous, Galataport Istanbul welcomes many cruise ships throughout its particular strait and enriching tourists' travel experience in Turkey.
Characteristics:
What makes it unique is that it incorportates 52,000 square metres (560,000 square ft) of floor space for retail and restaurant use, and 42,000 square metres (450,000 square ft) for offices, as well as a hotel operated by the Peninsula Group of Hong Kong. The cruise terminal is located underground beneath the complex. Not to mention that it also has two museums if you're keen to gain a perspective in arts and culture. It also possesses 14,000 square metres (150,000 sq ft) of leisure area for different events.  
Private Cruise Travelers in Istanbul:
There are private cruise ships as well where you can sit back, relax and live the full Turkish experience. Not only you will be able to set foot on Asia, but also on Europe as well. Crossing two gorgeous continents, exploring the city's highlights while sipping on your favourite drink and savouring our Turkish delicacies.
 A cruise tour is one of the greatest ways to see the most exotic and foreign destinations in this world in an out-going and fun manner. Itineraries offer calls at major cities and picturesque views, all of which will be prinvincial highlights, so you don't have to bother with doing research for the best places to visit in an unfamiliar destination. Leave it all to us!
Tourever Travel offers you a private guided city tours when you are in Istanbul. From public transportation to private cars services, you will have the opportunity to explore the highlights of Istanbul without having to worry about time schedules, long queues or even getting scammed. With Tourever Travel, you get to choose the best hours for you. Not only you will not waste time, but also you'll have a detailed itenarary for good places to eat, shop or even sightsee.
Turkey is definitely a must-see country, with amazing thrills to discover, but it won't be the same without a cruise private tour in order to have your cherry on top of the cake. You deserve to live the full journey.
Do not forget to follow us on our social media networks:  Instagram (tourevertravel) / Facebook (Tourever Travel) to learn more about our offers.